BOOK LAUNCH and GUIDED TOUR
JOIN US FOR AFTERNOON TEA TO CELEBRATE THE LAUNCH OF OUR PUBLICATION ALENTOUR
From 01/06/2019 to 01/05/2019
from 4pm till 6pm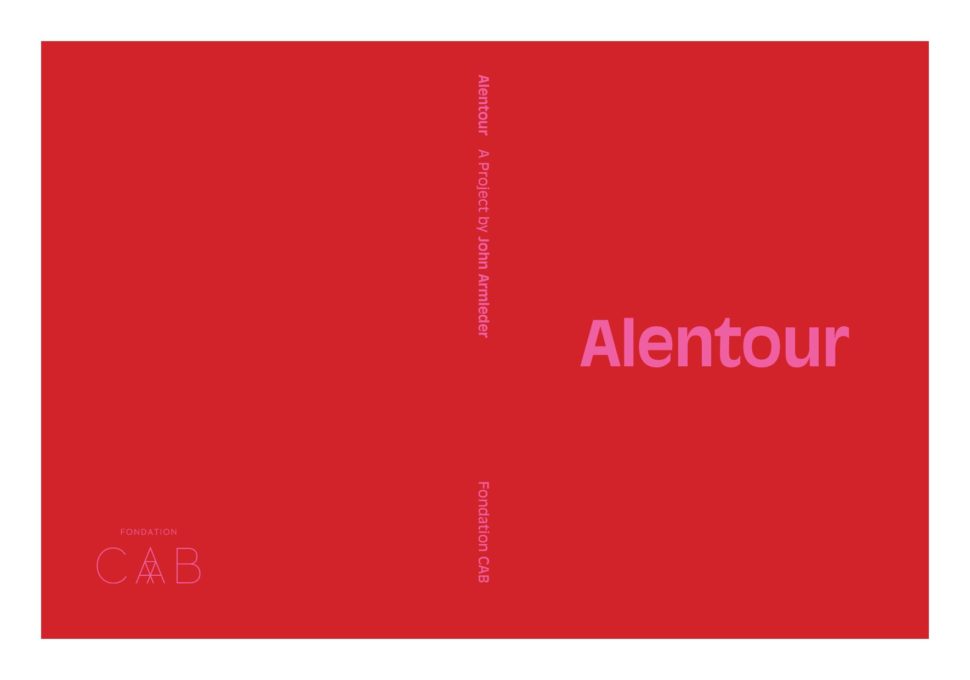 BOOK LAUNCH 
Join us for an afternoon tea to celebrate the launch of our publication Alentour, a project by John Armleder, on the occasion of the exhibition which takes place from April 23rd, 2019 to June 22nd, 2019.The swiss artist John Armleder had conceive a unique exhibition where he brings together pioneers of the Swiss art scene since the sixties, adhering to the epitome of primary abstraction and graphic geometry that originated in Switzerland in the second half of the century, with international artists working in the wake of this tradition, appropriating this heritage in their own, free and eclectic manner.
This informal meeting of friends and resonating artistic practices were translated into a unique graphic design by Joris Kritis.
A publication of Fondation CAB and Galerie Almine Rech
GUIDED TOUR 
Guided tour in French and in Nederlands at 4 pm.
Places are limited please register at info@fondationcab.com
EXHIBITION until 22 of June 2019
Wednesdays to Saturdays from 12 to 6 pm